Fundamentals of IV Measurements Webcast
1 Hour | Webcast - recorded | Where & When
At some point in their careers, most engineers and scientists need to make accurate current and voltage (IV) measurements. Unfortunately, this type of practical measurement knowledge is rarely taught in universities. This webcast will cover the basics of IV measurement, with an emphasis on tips and tricks to improve the results you obtain and to increase your efficiency in making these types of measurements.
Co-sponsored by:
PRESENTER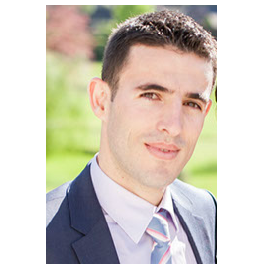 Dr. Ervin Mile, Power Specialist Americas & Europe
Dr. Ervin Mile is currently the Americas and Europe Power Specialist for Keysight Technologies. He has a broad knowledge of various industrial and R&D sectors ranging from Material Science, Semiconductors, Nanotechnology, Electrochemistry and Physics. He holds a Bachelors in Electronic Engineering from "Politecnico di Torino", Masters in micro & nanotechnologies for integrated circuits from "Ecole Polytechnique Lausanne", and a PhD in Physics of micro & nano electro-mechanical systems from "Ecole Polytechnique Paris".